Back To Our Services
Each and every owner has to provide complete Garage Door Maintenance. If you do not have the time or the skill to do it, we will take over. We provide top-quality maintenance services which are comprehensive and produce the best results. We have the technicians, equipment, supplies and parts necessary to keep your door beautiful, safe and secure. It will operate perfectly at all times.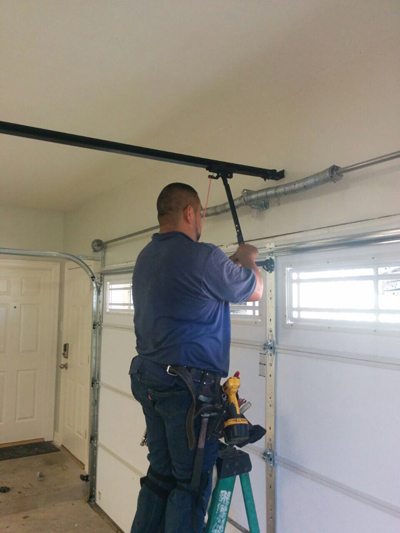 We Cover Every Part and Detail
Our maintenance service is designed for both residential and commercial doors and openers. We work with rollup and overhead doors. It does not matter what the brand, model or age of the unit is. We will take excellent care of it. We have great success with maintaining Stanley, Martin and Clopay garage doors of various makes from metal and wood to glass.
How do we, at Garage Door Repair Atlantic Beach, take care of your system? We start with the panels and make sure that they are perfectly clean and in good condition. Damaged and broken panels are replaced quickly to prevent safety and security problems. We will even keep the weather stripping in proper condition and replace it when needed.
We take care of all moving metal parts. They receive complete cleaning and proper lubrication maintenance. We use only safe and effective solvents and lubricants. With this type of care, the moving parts operate smoothly and quietly. Both their performance and durability are improved.
When we provide garage door opener maintenance, we take care of all features and accessories without exception. We maintain the motor, moving gears, the rail and the chain, screw or belt drive. No matter what the brand or year of production of your opener is, we will keep it up and running. Your Craftsman, Genie or LiftMaster opener will be in safe hands.
We clean the remote controls and reprogram them whenever this is needed. Our services include garage door opener sensors maintenance as well. We make every effort to ensure that they are clean, properly positioned and excellently functioning.
As part of our maintenance services, we run regular inspection and tests. If we notice even the slightest problem, we will resolve it immediately. In this way, we prevent minor issues from turning into big emergencies. You can have complete peace of mind about the safety, security and efficiency of your door when we take care of it.
Send us an e-mail to make an enquiry and to hire our maintenance services.
Back To Our Services