Back To Blog
Some people are unfortunate enough to live in areas which suffer some harsh weather. So your garage door must be fit to withstand even the strongest of storms, or it will blow in and totally wreck the place. If you do not buy a wind resistant garage door, then you might face significant sums on repairs. You will find that when buying doors, they are rated according to their wind resistance. Read on and find out more.
Why should I care about garage door wind resistance?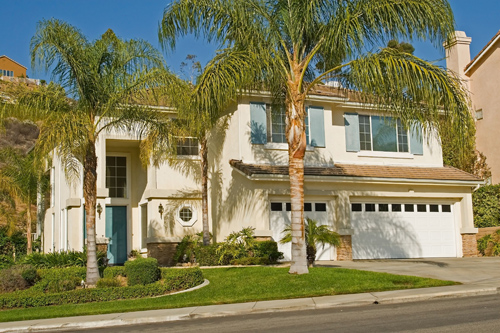 If you live in a place which is prone to hurricanes, up to 80% of damages are caused in some way due to damaged garage doors. This is because when the door is damaged often causes damage to the roof which then causes knock on effects which can totally destroy a house. Splashing out on a garage door with a higher wind load will actually save you money that otherwise would be spent on insurance premiums.
The most basic measures you should be taking is to have the garage door impact resistant. However, hurricane proofing is definitely preferable in the long run. Too much money is lost on damages for you not to take this seriously. So when you are buying a new garage door you should always check its rating for wind resistance. If you are confused about how it works, you should call us for advice. You could also take extra steps such as attaching a bracing kit which strengthens the door. It is not worth risking damage due to bad weather especially if you live somewhere which regularlysuffers from hurricanes. You should make sure that your door is up to scratch and wind proof.
If you like to learn more about your options or call for consultation, we are at your service. This is an important safety matter, one you don't want to neglect.