Back To Blog
The garage door is one of the most commonly used parts of a garage. For that reason, you should never take it for granted. Instead, you should ensure that you carry out regular maintenance and repair to keep it in pristine condition. If you neglect your garage gate, it is likely to develop all sorts of problems, some of which could potentially cause a serious injury or even death. Here's how to properly maintain a garage door so you can make sure yours is operating safely and at optimum efficiency.
Check the Alignments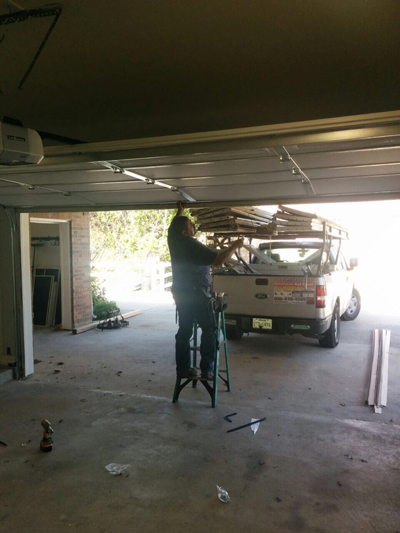 If you consider how often a garage gate is used throughout the year it's not surprising that eventually parts are going to get misaligned and not going to function as well as they used to. It's best to adjust your garage door and its moving parts at least twice a year. Check for worn, loose or misaligned springs, hinges, cables and levers. Have a look at the tracks as well to make sure they align properly with the rollers. While you're there you might as well tighten any loose screws, nuts and bolts as they can cause the tracks to become misaligned over time.
Lubricate
With a garage door, it's always best to make sure all moving parts are lubricated to keep them working efficiently. Lubricate the rollers, roller tracks, latches, hinges, pulleys, springs and bearings as needed. Use WD-40 or other lightweight oil.
The rollers are one of the key components of a garage door. It's best to check their performance now and again to see if they need to be lubricated. If they're not turning properly or sticking, then it's relatively easy to replace them. If unsure, it's always best to consult an expert.
Regular Maintenance
Regular maintenance of your garage door will keep it running smoothly and prevent or decrease the likelihood of an accident happening. It's better to be safe than sorry so make sure you maintain your gate at least twice a year minimum.